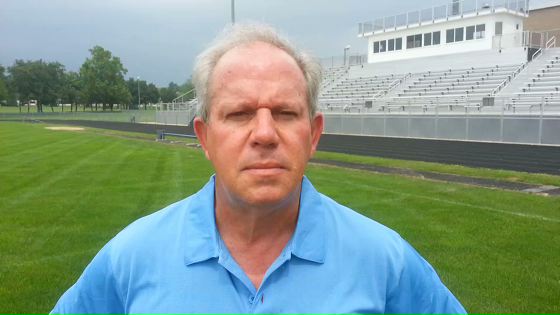 Mike McDonnell (Rodes Island, USA)
I am writing a brief summary of my experience with Mr. Dr. Walid Abou Dehn who treated me for six weeks at the Sydney Back Clinic in February/March of 2005. My name is Mike and I am from America.
In 2001, I discovered that I had scoliosis which was untreated my whole life. I had a 20 degree atypical thoracic curve along with a 12 degree curve in my lumbar spine. My entire body had rotated 45 degrees to the left as a result of the untreated scoliosis. I had numerous problems that resulted over the years from my body being out of alignment.
The problems I was experiencing were getting progressively worse as I was getting older. By my mid thirties, I was being treated by a neurologist for several issues with my brain function. In particular, short term memory loss, balance problems, vestibular system weakness, muscle weaknesses, heart rhythm disturbances, ADD symptoms, and body asymmetry imbalances.
The neurologist was only able to provide short term relief. I was still out of alignment and all of my symptoms persisted. I was exhausted and frustrated with all of the treatments I had tried in the United States by the fall of 2004. I had tried the Copes brace, the pneumex system, photonics, and numerous chiropractic treatments.
None of these treatments actually changed the structure of my spine. Fortunately, I discovered the Sydney Back Clinic's web site in December of 2004 and I knew immediately that I had to go to Australia as soon as possible. Because of the above mentioned issues I had from my scoliosis, I was highly motivated to travel 12,000miles to fix my back and the associated problems that were significantly limiting my life.
Mr Dehn's treatment in Sydney Australia did actually straighten my curved spine – permanently! I consider myself two – thirds of the way to being 100% in alignment. I still have some derotation of my torso that I would like to align further next winter with Mr. Dehn. However, in just six weeks Mr. Dehn permanently corrected my spine and all of the symptoms that I mentioned above have disappeared – in just six weeks. My heart rhythm is finally beating without the constant "blips".
This is really miraculous. I went from 5 feet 11!/2 inches tall to 6 feet 1 inch tall! My back muscles are finally in balance. My neck is no longer stiff. My brain feels a lot more focused in just six weeks. I can see when something is crooked now. For example, wall hangings in my house! The muscles around my pelvis have completely unraveled which loosened up my hamstrings. I am sleeping better – without tossing and turning all night. My breathing is much easier than before. My energy is balancing out as a result of being in alignment. No more highs and lows. I could go on further about how much Mr. Dehn's treatment has already changed my life.
All I can say is that I highly recommend Mr. Dehn if you have any type of muscle imbalances or any type of pain involving you skeletal system. Mr. Dehn was professional throughout my treatments which lasted only about thirty minutes each. I had all of my clothing on each time.
I just simply lay down on his treatment table while he places his fingers along different nerve receptor points throughout my spine. I felt a mild warming sensation at the nerve receptor sites and then I felt my tight muscles loosen up. The spine is like the fuse box in your house. Mr. Dehn has a gift to be able to know how to turn off some switches and turn on other switches in the human spine. That's all it is! Sometimes the most effective solutions in life are very simple.
Anyway, for the first time in my life I started to "feel" the weak muscles in my back become "activated".
My spine seemed to simply glide into place within the first treatment. There was no bone crunching like at a chiropractor. The treatment is 100% gentle. I was totally blown away. It seemed like a magic trick that couldn't be real, but it was! The first few treatments seemed to be the most dramatic. I was sore for the first few weeks because my muscles were being used differently. That was a normal result that goes away very quickly. The only other treatment that I did was some facilitated stretching after about a month of working with Mr. Dehn.
I traveled halfway across the planet to the Sydney Back Clinic and it was worth every American penny! I plan on going back one more time, next winter, to reinforce my new brain – muscle connections. Maybe I will see one of you there during my next visit. Unfortunately, there is no treatment like Mr. Dehn's Neuroskeletal method available in the United States.
Sincerely.
Mike McDonnell
April 28, 2005
whchoc44@yahoo.com